INFINITI of Nashua and INFINITI of Norwood Announce 2019 Boston Marathon Runners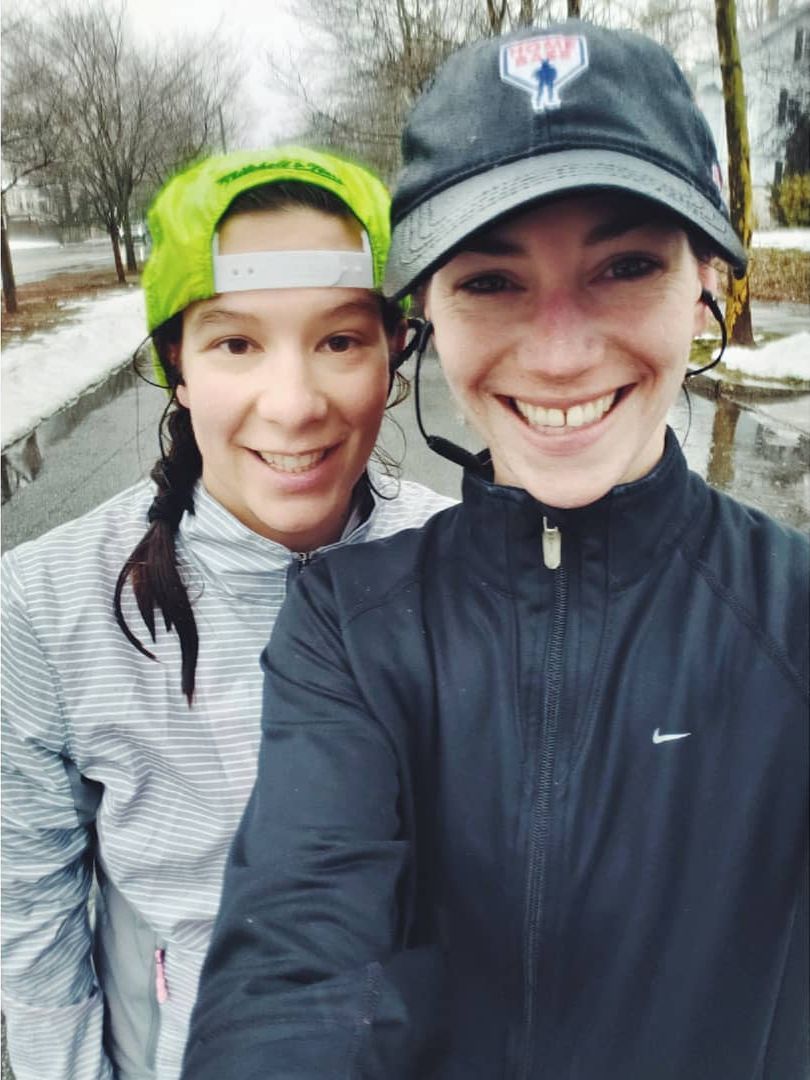 Boston Marathon 2019 Training Update - Week 7
It was a long 16 miles for Kate and Jess this weekend. The two set out this past Sunday for their run, regardless of the weather. Things are moving right along schedule for them as they are on pace with the their training schedule. With 50 days to go, things are starting to get very real.
Between dodging puddles and lingering snow from the past few storms, it wasn't an easy run. Last week, being school vacation for most Massachusetts schools, a lot of the sidewalks were still covered with snow so it made for a bunch of side stepping over the mounds of packed slushy ice.
Given the options though, they're considering themselves pretty lucky. Do we dare say that they could be running the 16 miles on a treadmill!?!?! At least the fresh air and small breaks of sunshine helped to keep them focused on the end goal..... RIGHT ON HEREFORD, LEFT ON BOYLSTON.
Those words speak volumes for anyone that's been lucky enough to run the Boston Marathon. The final steps of the entire day will be ones that require taking a right on Hereford St and then a left on Boylston St. Running in the cold weather makes one's legs feel like cement blocks and trust us when we say that they will feel the same way come Marathon Monday. However, having the crowd support cheering them on from every angle, will lift their spirits up so high and they will feel like they're floating down the final stretch.
Both Kate and Jess have been fortunate to be in such great shape and not have nay major issues health-wise. They are both in great shape and continue to follow the training plan. It's not easy and the weekends are starting to become a little less social driven and all focus is on scheduling life around the weekend's "long run". Being able to have a few extra hours of midday daylight on the weekends helps so they are able to get out and run when they can soak up as much of the warmth that the day brings.
To think there are only 6 more long runs left until the big day is both exciting and terrifying in the same sentence. According to the researchers and professional runners out there, now is the optimal time to purchase the sneakers they will be racing in. This gives them enough time to break the sneakers in enough as to not have any issues with blistering and make sure they are comfortable to spend over 4 hours in. So it sounds like this week the ladies will be out shopping for their very important footwear. We like Road Runner Sports for options on sneakers. Not only are there many options but they also have a good 'fit finder' that will give you feedback on the best kind of sneaker for your body, running style and body type. If either of these ladies are looking to make a switch, now is the time to do it!
Happy Monday and a much needed rest and recovery day from both our runners! We will keep you updated this week as with what sneakers they decide to gift themselves. Keeping our fingers crossed for a good weather week for some more outside training runs! #respechtatalbrecht #bostonmarathon #infiniti #onefootinfrontoftheother #6weekstogo
---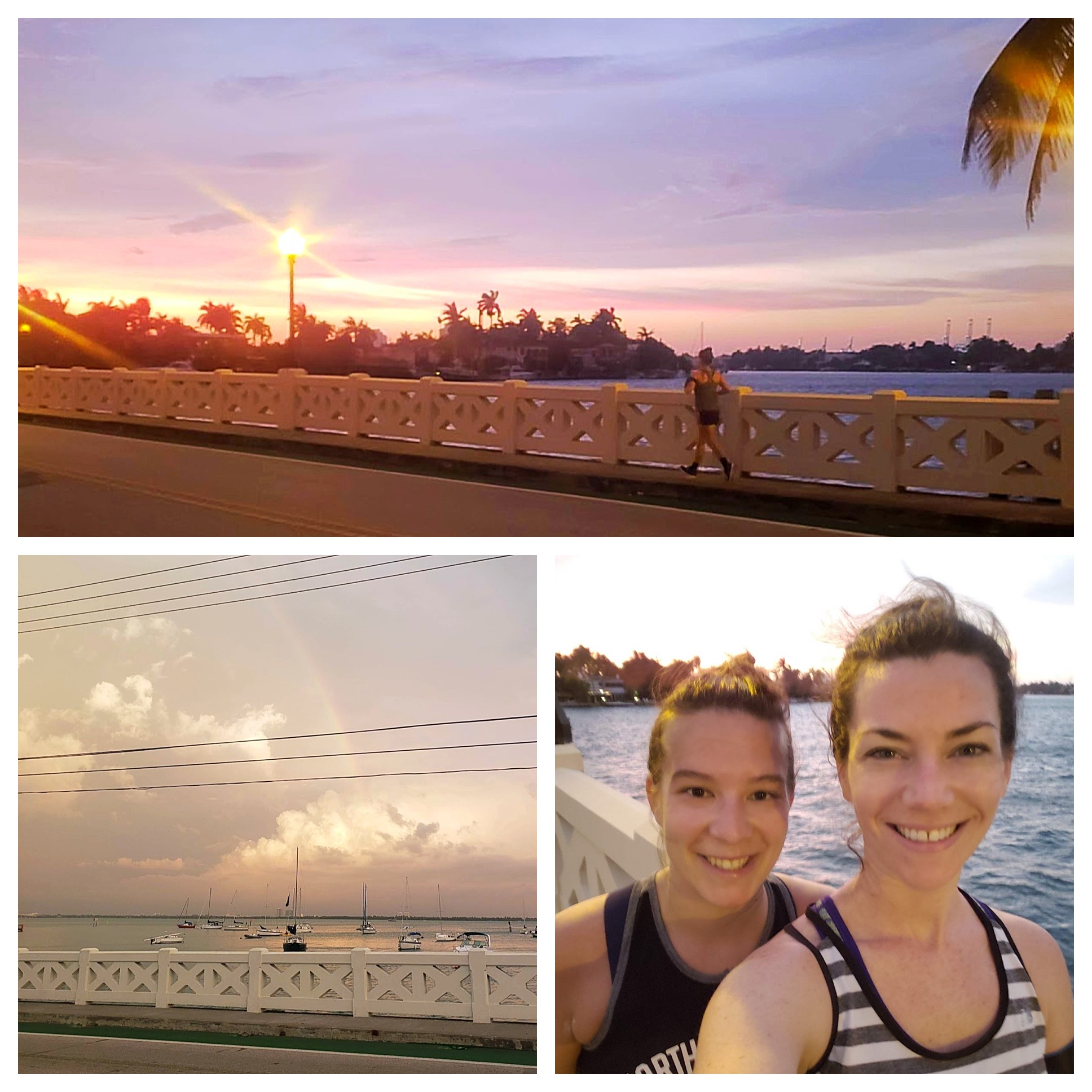 Boston Marathon 2019 Training Update
Our INFINITI Marathon runners were down in Miami, Florida this weekend and enjoyed some beautiful scenery and warmer temps. They were able to escape New England for the weekend and avoid the brutal weather we were all victims of. Jessica and Kate both got a solid long run in of 10 miles which puts them right on their training schedule target. The beautiful Southern Florida coastline was all theirs until about mile 8 when the skies opened up and absolutely downpoured for the remaining 2 miles. Running in the 305 is full of excitement!
These women are true warriors so a little rain was nothing. They will sure appreciate these photos and remember how great it was to train, even for a short time, in the south. Welcome back to Boston, ladies! The temps are hovering around 1000 degrees below zero so you'll probably want to bring out your hats and gloves, maybe some hand warmers too. Can't wait to see what you have in store for this weekend's long run! #bostonmarathon2019 #respectatalbrecht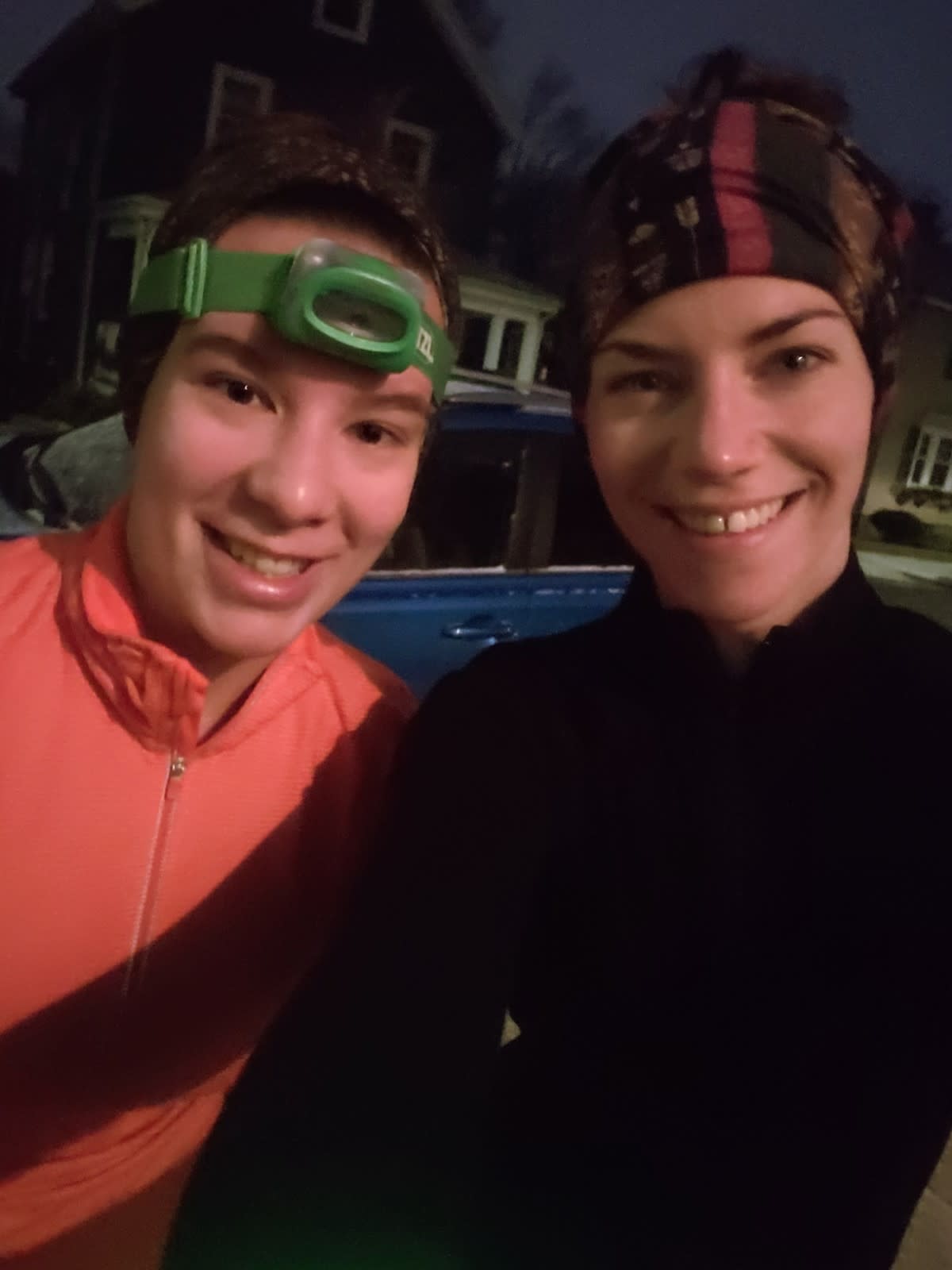 Woburn, MA, January 15, 2019. INFINITI of Nashua and INFINITI of Norwood, both proud members of The Albrecht Auto Group, were generously granted 2 marathon bibs on behalf of INFINITI, the official car of the 2019 Boston Marathon. INIFINITI is in its second year of their partnership with the Boston Athletic Association. These marathon bib numbers are highly coveted tickets, as it's the world's oldest annual marathon with so much history behind it.
It's with great pride that we announce this year's chosen representatives, Kate and Jessica Chousa to the 2019 Boston Marathon Albrecht Auto Team! They will spend the next 90 days preparing for the big event on April 15, 2019. A marathon is not to be entered into lightly. It takes a serious amount of commitment and our two runners are more than ready for the challenge. There are several reasons that make these 2 exceptional choices to run on our behalf but there's nothing better than knowing they will experience running not only a marathon but the Boston Marathon for the very first time. Crossing the Boston Marathon finish line is one of life's most incredible experiences.
Jessica was born and raised in Boston, MA. Her love for running and the Boston Marathon runs deep. She's been a spectator at the Boston Marathon since she can remember and as you can imagine, she has dreamed of running it for just as long. Jessica enjoys finding new places to run in the city and challenging herself in different races. Jessica is an alumn of the University of Massachusetts, Boston and works in public service.
"I am honored to say that 2019 will be my first Boston Marathon. There is no better place than this great city of Boston and I can't wait to experience this on April 15th." Jessica said, upon being told it was time to lace up her sneakers and get ready to run.
Our second recipient is Jessica's wife Kate Chousa. Kate was born in Norwood, Massachusetts and has been a resident of Boston for the last 4 years. She is 28 years old, although she will celebrate her 29th birthday the week before the Boston Marathon! Kate lived in Norwood for 21 years before joining the United States Army. Her love for running was really found on those early morning, physical training long runs. Kate got to run on some of the most beautiful and serene trails while stationed in both, South Korea and Colorado. Kate got out of the Army in 2015 and finished up her Bachelor's Degree at UMASS Boston. While pursuing her degree, she realized she missed her time in the service and is now a member of the Massachusetts Army National Guard. This will also be Kate's first Boston Marathon.
"I feel completely privileged to run my first Boston Marathon on April 15, 2019, a race that has taught my city to be strong, resilient, and proud. Every year I have watched the Boston Marathon I am left nothing short of inspired and I cannot wait to channel that same tenacity to achieve my own goals." Said Kate once informed that she would be joining Jessica in Hopkinton on Marathon Monday.
We could not be more honored to have both these ladies running on behalf of the Albrecht Auto Group, INFINITI of Nashua and INFINITI of Norwood. Make sure to follow INFINITI of Norwood and INFINITI of Nashua on Facebook to follow along in their journey. Committing to training and running a marathon is not for everyone. It takes an incredible amount of time, pain, missing toe nails, and so much more. Tack on training for the oldest marathon in the country in the roughest part of the year and you have got 2 warriors that will be ever deserving of taking that right on Hereford and left on Boylston come Monday, April 15, 2019. Please join us in congratulating these two women and following them along as they crush pavement all leading up to the big 26.2.
Source: Albrecht Auto Group
For more information, please contact Meagan Leahy at [email protected] or visit the Albrecht Auto Group website for coverage of the journey https://www.albrechtauto.com/boston-marathon/